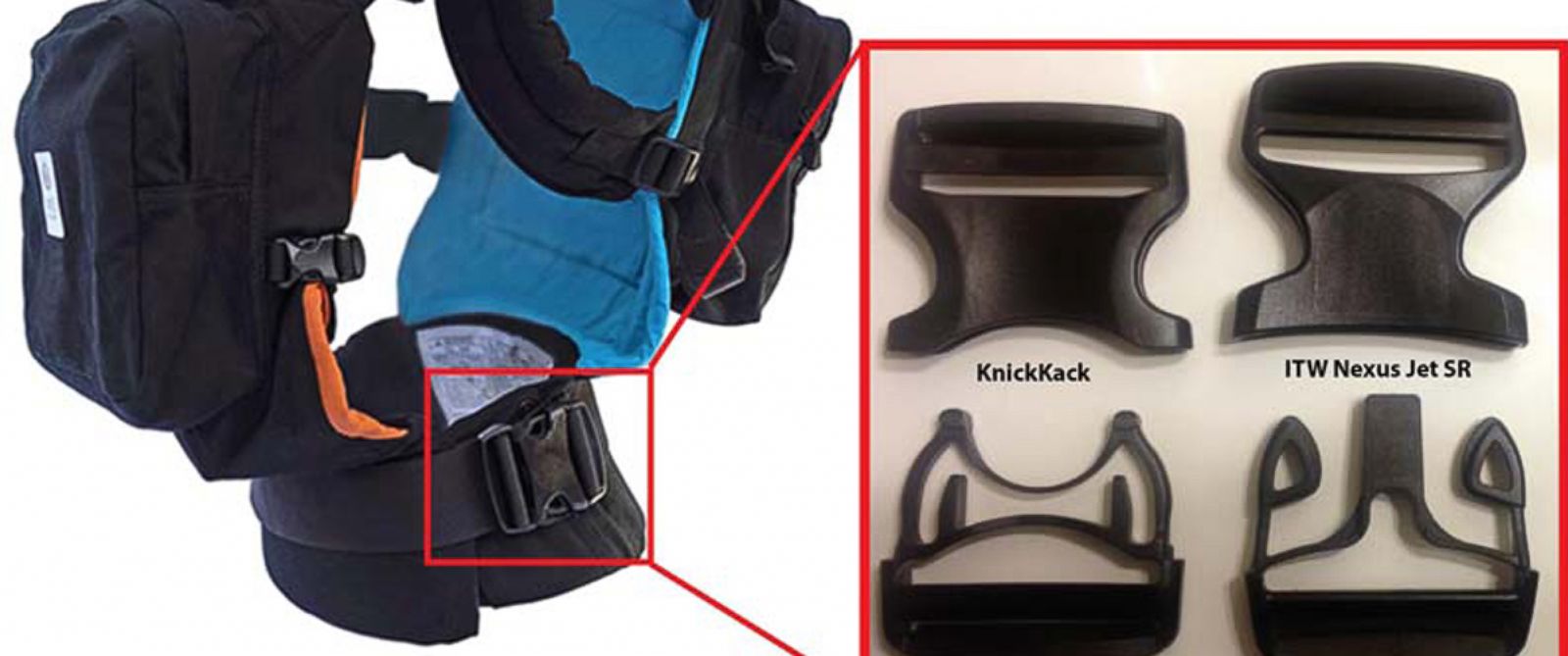 &
After 13 reports of the TwinGo baby carrier having broken buckles, the company has issued a recall for 4,000 carriers because of a falling hazard.
TwinGo Brand Baby Carrier Issues Nationwide Recall for Fall Hazard
The U.S. Consumer Product Safety Commission has issued a nationwide recall for an infant carrier because of a faulty waist buckle, posing a fall hazard to children in the carrier.
TwinGo is recalling about 4,000 "TwinGo Original" baby carriers. The carrier is intended for babies who are from 10 to 45 pounds.
Retailing for $215, the Chinese-made carrier was sold online from December 2014 until this month.
The batch numbers included in this recall are: 23014024003, 01515026003, and 21615019001. They were sold in fabric that is black on the outside and blue or orange on the inside.
A popular way to carry babies is being recalled because the child could fall and get injured.
The Twin Go Original Carrier's buckles can break, the Consumer Product Safety Commission announced in a press release this week.
The carrier in question carries one or two babies against the caregiver's body. Twin Go is printed on a label on the front while the batch number is printed on a label on the waistband.